\/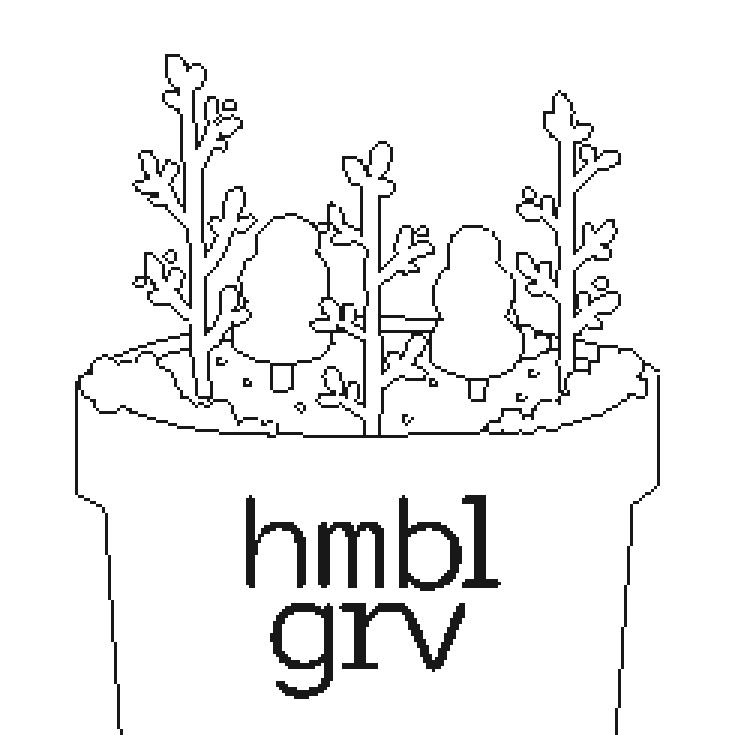 Humble

Grove
About Humble Grove.
Humble Grove is a UK based storytelling and game-making co-op made up of Cel Davison, Hana Lee and Beck Michalak. The studio's first game No Longer Home was released in 2021, and they are currently working on newly announced project Twilight Array. The goal of the co-op is to work as a team to make rich narrative experiences that draw on diverse inspirations, and to do so sustainably for its members.

What is a co-op? In Humble Grove it means that the workers own the company. We make decisions collectively and there are no bosses.
Humble Grove Members.
Humble Grove Games.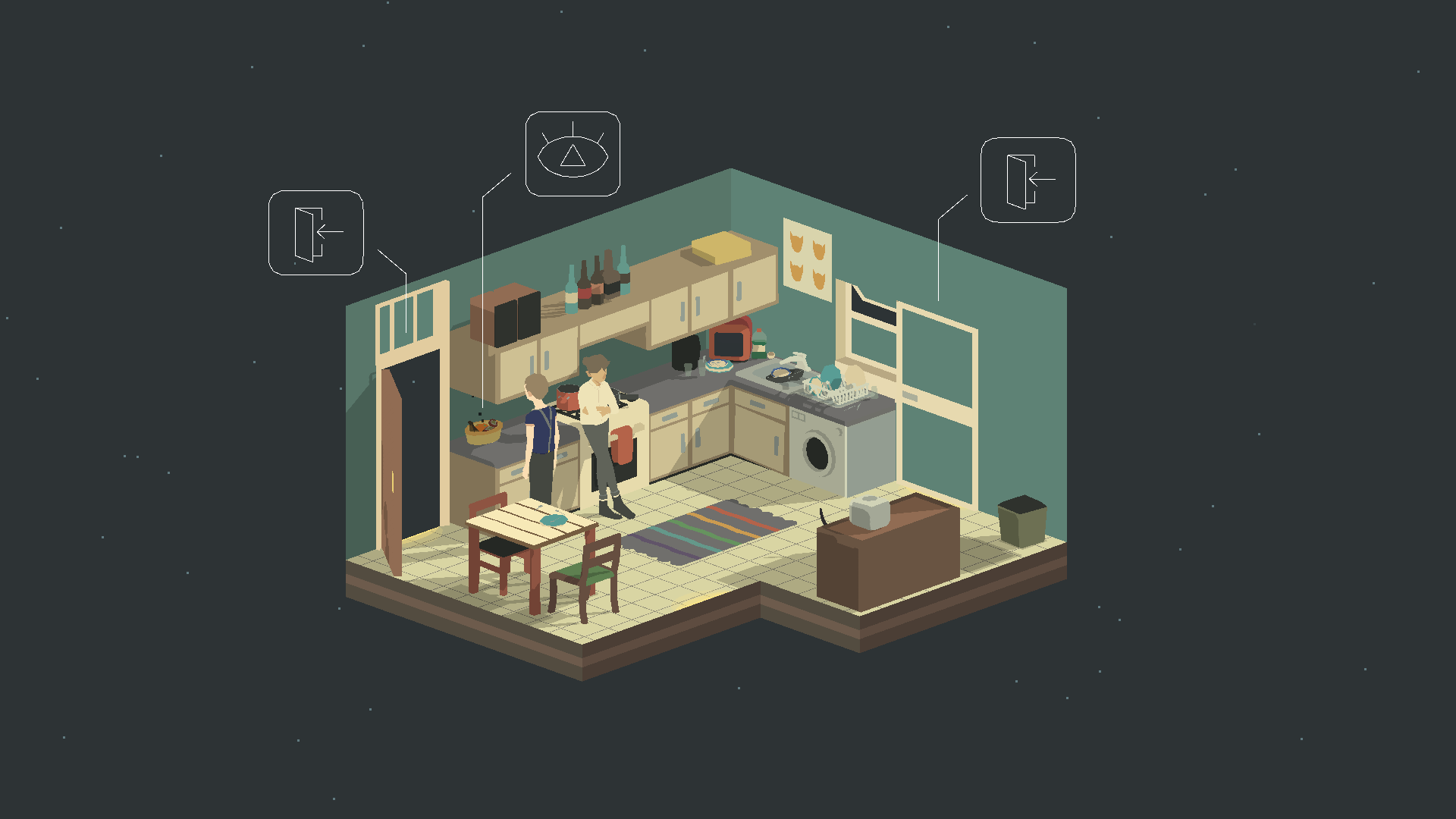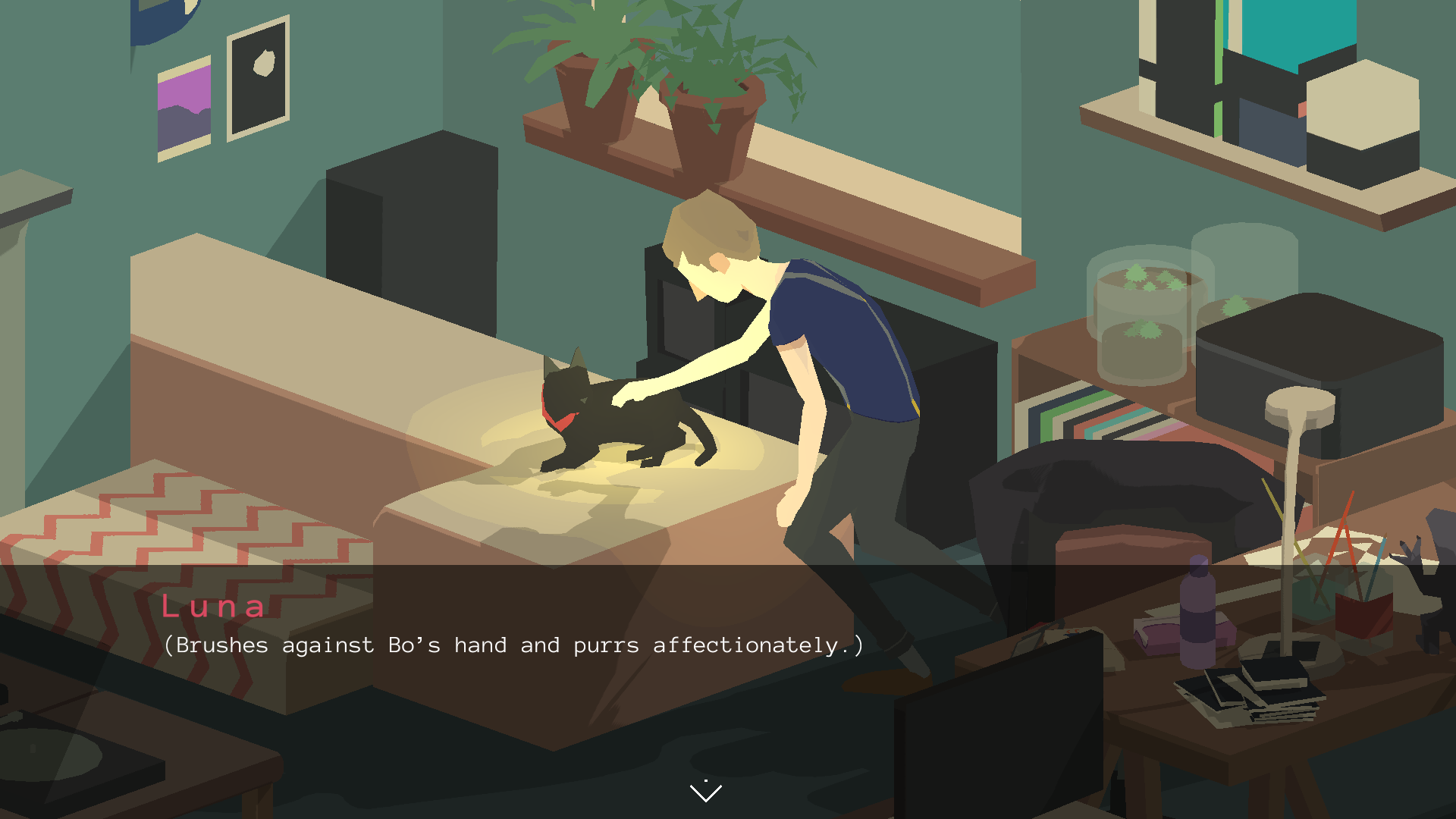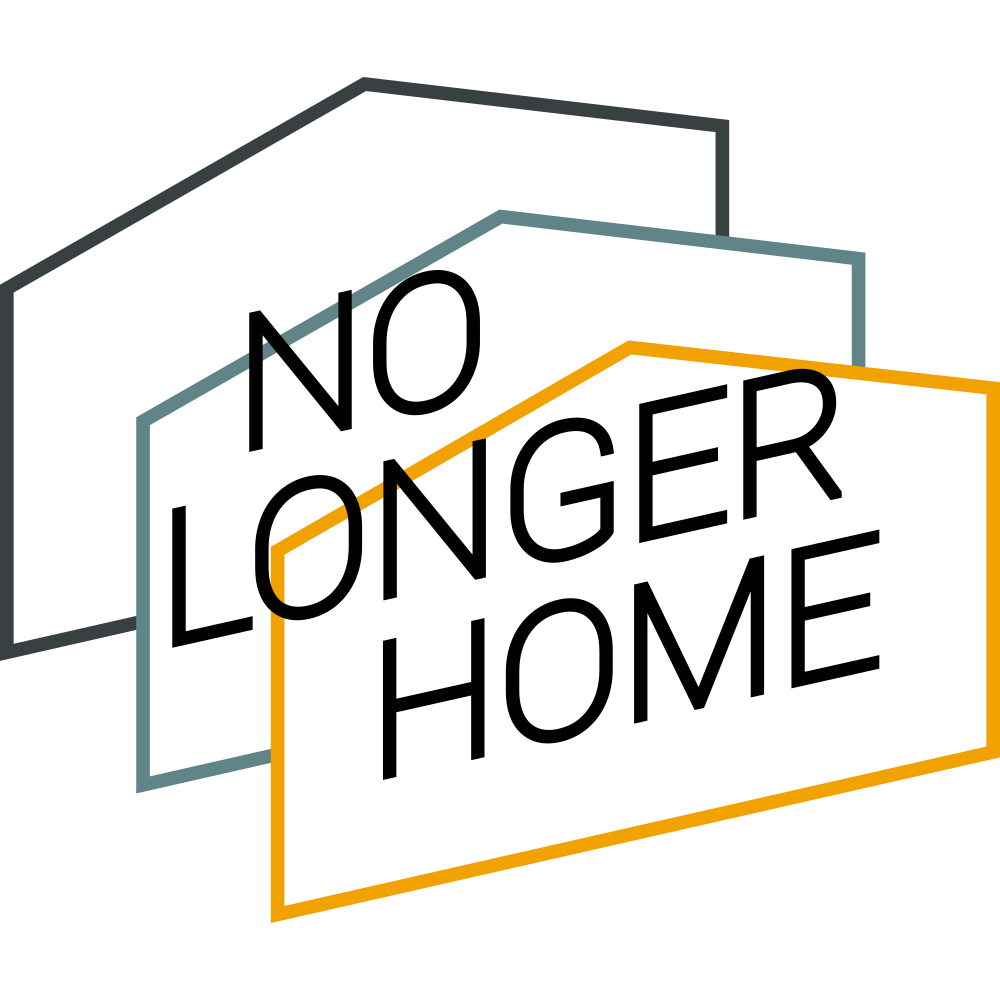 No Longer Home is a semi-auto-biographical point and click game, set in a magical realist world. Wander through an intimate flat and examine the everyday belongings of Bo and Ao. Have BBQs, play video games, and stay up late just talking in bed. Follow the day to day activities and conversations of two queer, non-binary students and their friends. Get to know Lu, the multi-eyed, animal-like new flatmate.
Learn more about No Longer Home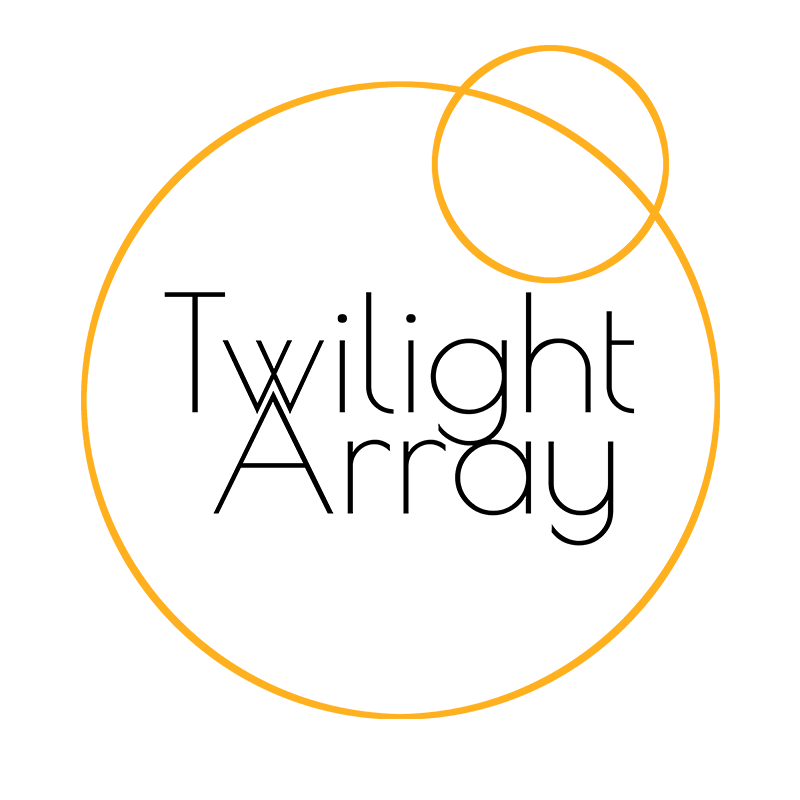 Humble Grove's current project, Twilight Array is a narrative-driven sci-fi exploration game. You play as two space salvagers who travel to an abandoned ship orbiting a destroyed planet, hoping to find something to sell. As they explore the ship they begin to suspect that all is not as it should be, that, just maybe, the ship is not as abandoned as they thought...
Wishlist Twilight Array's on Steam
& Follow Twilight Array's progress on Patreon